Art-Pacific home | Site map | Guide to artifacts > New Guinea artifacts > New Guinea Shields > Body Armor

Art-Pacific (Carolyn Leigh - Ron Perry): Guide to Artifacts
Body Armor, Papua New Guinea and Papua (Irian Jaya), Indonesia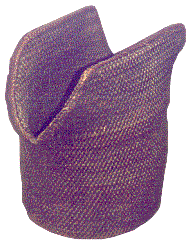 Figure 1: New Guinea cane body armor, collected near Wamena, Papua (Irian Jaya), Indonesia.
Body armor was common in the West Sepik and Western Provinces in PNG and is still used in the Highlands of Papua (Irian Jaya). This cane body armor is like a thick, stiff, sleeveless shirt.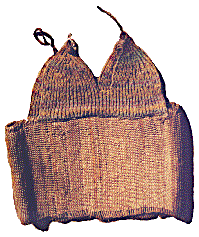 Figure 2: New Guinea knotted string body armor, collected in Papua (Irian Jaya), Indonesia.
This second armor is woven from string made from the inner bark of a tree. The knotting uses variations on a continuous figure-8 technique. The string is twisted as the work progresses. The bands of different colors on the upper part of the vest are created from orchid vine wrapped around the central core of tree bark string.
Figure 3: Detail of the different knotting techniques used in the vest.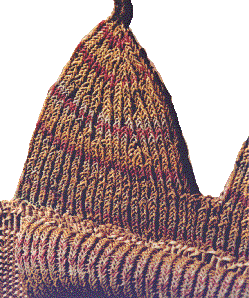 Back to New Guinea Shields.
Order now: Art Dealer in the Last Unknown, Ron Perry and New Guinea Art, the early years: 1964 - 1973 by Carolyn Leigh and Ron Perry, 320 pages of adventure, over 450 early photographs - join Ron in the jungles of New Guinea on his search for tribal art.
Browse OCEANIC ART:
INDONESIAN ART:
CHINA: BAI TEXTILES/ART:
Collecting New Guinea art in the field since 1964.

https://www.art-pacific.com/artifacts/nuguinea/shields/bdyarmor.htm | Contact Us | Art-Pacific at https://www.art-pacific.com/
Artifacts on this site were collected in the field by my husband, Ron Perry. I take the photographs, do the html, text and maps. Background in Who We Are. Art-Pacific has been on the WWW since 1996. We hope you enjoy our New Guinea tribal art and Indonesian folk art as much as we do.
Art-Pacific.com by Carolyn Leigh is licensed under Creative Commons CC BY-ND 4.0