Art-Pacific Home | Site map | Who We Are: Ron Perry, Carolyn Leigh and Doug Mehaffey &gt Carolyn Leigh's Resume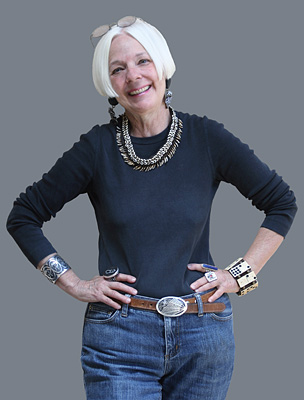 Art-Pacific: Who We Are
CAROLYN LEIGH - paintings, prints and artist's books
P.O. Box 87768, Tucson, AZ, 85754-7768 USA
CarolynLeighStudios at gmail.com (This link does not work with all browsers.)
I work with mixed media in multiple formats. I like intense colors and dynamic forms that pass through the time and space of my art, shape-shifting between figurative and abstract.
My art is represented in numerous public and private collections in the USA, Mexico and the South Pacific. More at CarolynLeigh.com
I am based in Tucson, AZ, USA. My husband, Ron Perry, and I are tribal art dealers in art and artifacts from Papua New Guinea, Indonesia and other countries on the Pacific Rim.
I designed our adobe home and studios.
Webmaster: CarolynLeigh.com, RimJournal.com and Art-Pacific.com
Freelance photographer and scientific illustrator, former instructor in Scientific Illustration and Photography at the University of Arizona
Order my publications from Carolyn Leigh Studios
Art Dealer in the Last Unknown, Ron Perry and New Guinea Art, the early years: 1964 - 1973
New Guinea Tribal Art eGuide
Artist's portrait by Susan Pearce.
Browse OCEANIC ART:
INDONESIAN ART:
CHINA: BAI TEXTILES/ART:
Art-Pacific Home | Site map | top of page
Collecting New Guinea art in the field since 1964.

https://www.art-pacific.com/carleigh.htm | Contact Us | Art-Pacific at https://www.art-pacific.com/
Artifacts on this site were collected in the field by my husband, Ron Perry. I take the photographs, do the html, text and maps. Background in Who We Are. Art-Pacific has been on the WWW since 1996. We hope you enjoy our New Guinea tribal art and Indonesian folk art as much as we do.
Art-Pacific.com by Carolyn Leigh is licensed under Creative Commons CC BY-ND 4.0